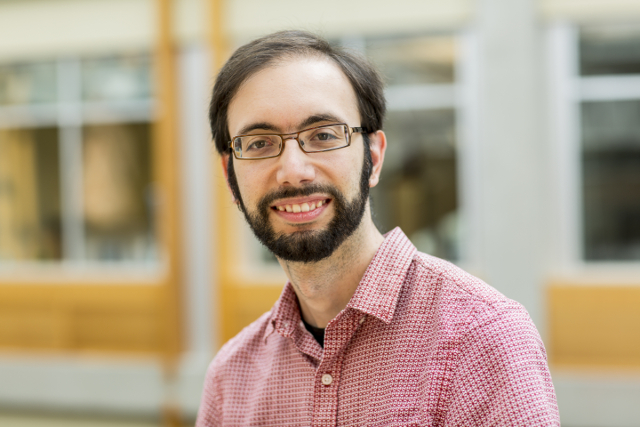 Yannis Konstas
Assistant Professor (Lecturer)
Office: EM G.55
Email: i.konstas@hw.ac.uk
Mailing Address:
School of Mathematical and
Computer Sciences,
Heriot Watt University,
Edinburgh, Scotland, UK EH14 4AS.
News
Research
I am an assistant professor (lecturer according to the UK system) at
Heriot-Watt University
and member of the Interaction Lab.
My main research interests focus on the area of Natural Language Processing (NLP) and Natural Language Generation (NLG) with an emphasis on data-driven machine learning methods.
In particular, I am investigating generating coherent document-level text from meaning representations, programming language code and multiple documents, as well as fact-based text summaries. I am also interested in modeling open-domain dialogue, with an emphasis on NLG, as well as grounded language acquisition through visual perception and language interaction.
If you are interested in doing a PhD have a look here.
I continuously enjoy investigating new research fields, hence I have also acquired skills in Psycholinguistically-Motivated Parsing and Semantics, as well as Information Retrieval from my past employments.
I was a postdoctoral researcher in the department of Computer Science & Engineering, at the University of Washington, working with
Luke Zettlemoyer
, and
Yejin Choi
, between 2015 ans 2017.
I have also worked as a research associate (post-doc) at the University of Edinburgh, with
Frank Keller
and
Mirella Lapata
, on the SynSem EPSRC project, aiming to integrate semantics into a full syntactic parser.
I completed my PhD in 2013, 'Joint Models for Concept-to-text Generation', at the University of Edinburgh, supervised by Mirella Lapata.
Projects/Funding
Fact-acurate Text Summarisation (2020-20). The Royal Society.
Adobe Research Donation (2019-20)
Amazon AWS Research Credits (2019-20)
NVIDIA Academic Research Program (2016)
Yahoo! Faculty Research and Engagement Program Gift (2013)
Invited Talks
Joint models for Concept-to-Text Generation, University of Washington, October 2013 - University of Potsdam / Saarland, January 2014. [slides]
Teaching
F20ML - Statistical Machine Learning, Semester 1, 2018-19, 2019-20. Heriot-Wattx University. [lectures] [labs] [tutorials]
F28ED - User-Centred Experimental Design, Semester 1, 2019-20, Heriot-Watt University.
F21RP - Research Methods and Project Planning, Semester 2, 2018-19, 2019-20. Heriot-Watt University. [lectures] [tutorials]
F29AI - Artificial Intelligence and Intellgience Agents (2nd half), Semester 1, 2017-18, Heriot-Watt University.